AHM-BT30-A04.180G-I 90度鋁合金角度頭
---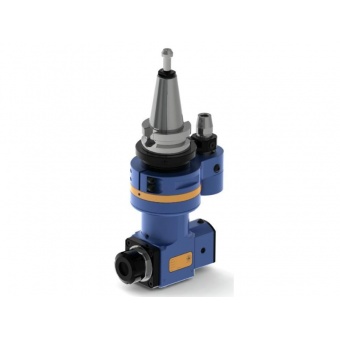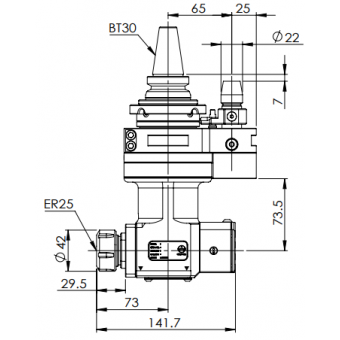 描述
◎BT30-ER25 90° Aluminum Angle Head (AHM Type-Internal Coolant)
◎Run-out:0.002 mm
◎Material:Aerospace Aluminum Alloy
◎R.P.M.:Max. 6000 RPM
◎Torque:Max. 15 Nm
◎Drilling:Max. 12 mm
◎Tapping:Max. M8
◎Gear Ratio:1:1
◎Standard Accessory:Open End Wrench, ER Wrench, ER Nut
◎Output Rotation:Reverse to Input Rotation
◎Max. Coolant Bar:30 bar
IM_EXTRA_TAB_ADD1
◎6000 rpm high speed processing. Increases machining efficiency.
◎Compact and lighter body design is suitable for machines with light-load magazine and high speed ATC system.
◎Can be automatic tool changed.Increases productivity.
◎Enclosed Positioning Pin: Cutting Direction can be adjusted from 0~360 degrees. It allows higher clamping torque and cutting direction could remain during the machining.